All event times are Pacific Time Zone.
---
Nursing Continuing Professional Development
The program offers 18.25 contact hours (CH)* as follows:
Sunday – 1.0 CH
Monday – 4.5 CH
Tuesday – 4.0 CH
Wednesday – 4.5 CH
Poster Presentations – 2.0 CH
On-Demand Sessions – 2.25 CH
Bonus** – 5.0 CH
Additional contact hours are available for Preconference Workshops:
Sessions marked with Rx contain pharmacology content that can be applied toward pharmacology credit requirements. Pharmacology content credit is time-based on the objectives and content outline. Up to 5.75 hours of pharmacology credit can be accumulated from symposium sessions. Additional pharmacology credit hours are available for optional workshops as indicated.
*Note: If corporate-supported educational symposia are added to the program, additional contact hours may be available.
**Bonus: After the conference evaluation period closes, individuals who register for the full conference (not daily registrations) will have access to an additional 5.0 contact hours in the ANNA Online Library.
ANNA urges participants to be aware of the NCPD requirements for relicensure in the states in which they hold a license.
American Nephrology Nurses Association is accredited with distinction as a provider of nursing continuing professional development by the American Nurses Credentialing Center's Commission on Accreditation.
ANNA is a provider approved by the California Board of Registered Nursing, provider number CEP 17499.
---
Online Library & Symposium Educational Materials
Speaker reference materials will be available for viewing/download in the ANNA Online Library prior to the symposium.
---
Evaluation Process and Contact Hour Certificates
You will be requested to evaluate the overall effectiveness of this conference. The evaluation will be available in the ANNA Online Library. In order to receive your contact hour credit, you must evaluate each session you attend. Once you complete your evaluation online, you will be able to access and print your contact hour certificate.
---
Pending Symposia
"Pending" symposia will be offered only if corporate support is received. We regret that if support is not received, these meals will be on your own.
---
Guests
Guest tickets ($100 each) are available for the ANNA Dance Party. Guest tickets are limited to one per symposium registrant and entitle the guest to attend the dance party only. Guests are not admitted to exhibits or any other sessions/events.
---
Suggested Attire
Business or professional dress is preferred for all educational sessions and Opening Ceremonies. Keep in mind that hotel temperatures are not constant and a jacket or sweater is recommended for the educational sessions. Comfortable shoes are recommended for your comfort in walking to and from events.
---
Media Release
ANNA occasionally uses photographs/video of ANNA meeting participants in its publications, website, social media, and promotional materials. By virtue of your attendance at the symposium, you agree to usage of your likeness in such material.
---
Exhibits
Admission to the exhibit hall is for paid symposium registrants only. Guest and children are not permitted to enter the exhibit hall. ANNA is not responsible or liable for any products, services, or information presented at its National Symposium. ANNA does not endorse any product or service exhibited, nor does it necessarily support the content of any educational session provided by exhibitors. Acceptance of advertising does not indicate or imply endorsement by ANNA.
---
Childcare Arrangements
Children will not be permitted in educational sessions, social events, or the exhibit area.
---
Questions?
Contact the ANNA National Office: 888-600-2662 or 856-256-2320; fax 856-589-7463; anna@annanurse.org
---
Conferences Committee
Judy Kauffman, DNP, MSN, RN, CNN, Chairperson
Leah Foster Smith, MSN, APRN, FNP-BC, CNN-NP, FNKF, Chairperson Designate
Jennifer Branch, DNP, APRN, NP-C, CCTC
Barbara Carter, MEd, RN, CNN
Christine Corbett, DNP, FNP-BC, CNN-NP, FNKF
Melanie Harper, RN, CNN
Sharon Longton, BSN, RN, CNN, CCTC
Naomi Opitz, BSN, RN, CDN
Cindi Calabrese, MSN, RN, NPD-BC, RN-BC, Director of Education Services
Lou Ann Leary, Director of Association Services, Staff Liaison
---
Media Partner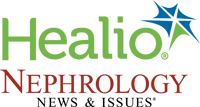 Healio.com is the official media partner of the ANNA National Symposium.